CMSM Safeguarding Workshop 2022 | Bethany Center in Lutz, FL
Workshop: October 24-26
Retreat: October 26-27
Recommitting, Reconnecting, Reflecting: Skills Building for Safeguarding Ministry
This year's Safeguarding Workshop will focus on the themes of recommitting to the work of safeguarding, reconnecting with other safeguarding ministers, and reflecting both on new areas of concern and the self-care needed for safeguarding ministry.
After two years of a virtual workshop, CMSM is pleased to once again offer the annual Safeguarding Workshop in person. This year's workshop will feature an array of experienced and knowledgeable speakers as we explore the psychological, canonical, and pastoral aspects of safeguarding through plenary talks, breakout sessions and role-play scenarios.
This year's Workshop will also feature an optional retreat, designed to help those in safeguarding ministry reflect on this difficult ministry and recharge for the coming year.
Lodging & Travel
Lodging 
The Bethany Center in Lutz, FL, has limited lodging. All rooms are single occupancy, with a queen bed, linens, and private bath. If you are interested in staying at the retreat center, register early to ensure you get a room.
There also are several nearby hotels once the Center is full. If you are not staying at Bethany Center, choose "Commuter" when registering.
There is no lodging available at the Bethany Center on Sunday, October 23. If you are arriving early, you will need to make alternate plans.
Airport 
Online Workshop
For those who cannot travel to Lutz, we are offering a limited virtual workshop:
The same plenary sessions as the in-person workshop
A reduced number of breakout sessions
No role-playing scenarios or retreat
Cancellation policy
Refunds will be given for cancellations made by September 30, 2022, less a $100 non-refundable cancellation fee. No refunds will be available after that time.
We look forward to seeing you. If you have questions, please contact David Rohrer Budiash, Director of Programs, at david@cmsm.org or (240) 436-1311.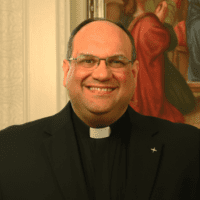 Fr. Frank Donio, SAC, D.Min.
Conference of Major Superiors of Men, Executive Director
Plenary: Five Safeguarding Commitments of Major Superiors, Breakout – Mutual Relations in Safeguarding
Fr. Frank Donio, SAC, D.Min. is the Executive Director of the Conference of Major Superiors of Men and a member of the Society of the Catholic Apostolate (Pallottine Fathers and Brothers). He is also the Founding Director of the Catholic Apostolate Center. Fr. Frank is former Provincial Rector of the Immaculate Conception Province of the Society of the Catholic Apostolate. Fr. Frank writes and presents on evangelization, co-responsibility and collaboration in ministry and apostolate, pastoral planning, Church leadership and management, and Catholic and Pallottine spirituality. He holds a Doctor of Ministry in Adult Spiritual Formation from The Catholic University of America (CUA), as well as a Bachelor of Arts in History (summa cum laude and Phi Beta Kappa) and a Master of Arts in Church History from CUA. He also holds a Master of Divinity from Washington Theological Union and a Master of Science in Church Management from Villanova University School of Business.
Rev. Frank Donio, S.A.C., D.Min.
Conference of Major Superiors of Men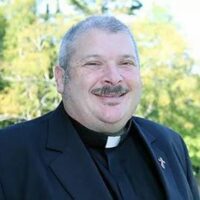 Deacon Steven DeMartino
Conference of Major Superiors of Men, Director of Safeguarding Initiatives
Facilitator, Breakout – Pastoral Care of the Accused
Deacon Steven is the Director of Priest Wellness for the Archdiocese of New York and the Director of Safeguarding initiatives for the Conference of Major Superiors of Men. In addition, he is active in Parish ministry, consultation to leadership teams of Religious Institutes, Seminary teaching, and retreat work. Deacon Steven's training centers on behavioral health and governance leadership.
Deacon Steven DeMartino
Conference of Major Superiors of Men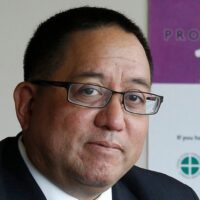 Deacon Bernie Nojadera, LCSW
United States Conference of Catholic Bishops Secretariat for Child and Youth Protection, Executive Director
Plenary – Updates on the "Charter for the Protection of Children and Young People"
Dcn. Bernie Nojadera has served in the Secretariat for Child and Youth Protection since 2011. Formerly, he served as Director of the Office for the Protection of Children and Vulnerable Adults with the Diocese of San Jose, California, from 2002-2011. He has a bachelor of arts degree from St. Joseph College, Mountain View, California; a master of social work degree specializing in health and mental health services from San Jose State University; and a master of arts in theology from St. Patrick's Seminary and University, Menlo Park, California. He has been a member of the San Jose Police Department's Internet Crimes Against Children Task Force, the County of Santa Clara Interfaith Clergy Task Force on the Prevention of Elder Abuse, and the County of Santa Clara Task Force on Suicide Prevention. He enjoys offering national/international workshops/training on safe environment/victim accompaniment, safeguarding, HRO (high reliability organization) principles, and topics on leadership and communication. He is married and has two adult children.
Deacon Bernie Nojadera, LCSW
United States Conference of Catholic Bishops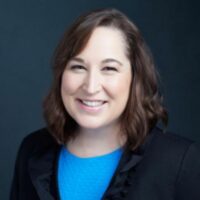 Christy Schiller, MA
Praesidium, Vice President of Consulting
Plenary – Praesidium Updates
Christy Schiller has over 18 years of industry experience. She applies social science and public health strategies to preventing abuse and its long-term effects. In her role at Praesidium, Christy serves faith-based clients, including the Catholic dioceses and religious orders, The Episcopal Church, the Anglican dioceses, Greek Orthodox Archdiocese of America, The Salvation Army, Presbyterian Church USA, and various denominations through their insurers as well as K-12 public and independent schools and higher education institutions. She has worked with clients in the UK, Canada, Mexico, Switzerland, Spain, and Italy. Christy
was instrumental in developing the accreditation program for men's religious orders and congregations. As a result, she was invited to present this work at the
Vatican. Christy also led content development for Praesidium's Creating a Safe Environment (C.A.S.E.) training program and has helped develop many of Praesidium's consultants. She is a former complex litigation research analyst and holds a bachelor's degree in Anthropology and a master's degree in Medical Anthropology.
Christy Schiller, MA
Praesidium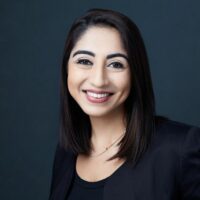 Kiran Rupani, MPH
Praesidium, Director of Accreditation
Plenary – Praesidium Updates
Kiran Rupani works with hundreds of organizations and Institutes to oversee Praesidium's Accreditation program and ensure they have implemented the highest level of standards for abuse prevention.  Prior to her work at Praesidium, Kiran worked in community health improvement to identify and understand health disparities for multiple counties across North Texas. She received her bachelor's degree in neuroscience from Texas Christian University and her master's degree in public health from the University of North Texas Health Science Center.
Kiran Rupani, MPH
Praesidium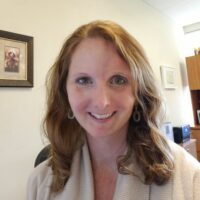 Kristin Austin, LCSW-C, CCTP
Society of Jesus, Regional Operations Manager and Victim/Survivor Assistance Coordinator
Breakout – Victim/Survivor Assistance Coordinators
Kristin Austin has worked for the Society of Jesus (Jesuits) since 2008, where she serves as both Regional Operations Manager and Victim/Survivor Assistance Coordinator. After attending Saint Joseph's University for undergrad, she volunteered for a year in Tacoma, WA and later earned a Master's degree from the University of Maryland.  She is a Licensed Clinical Social Worker who previously worked in Employee Assistance (EAP) and provided individual therapy. She enjoys volunteering at her son's school, though it is much different from her former ministry volunteering at a hospice and in prison. Kristin is also a Certified Clinical Trauma Professional and currently serves as Victim/Survivor Assistance Coordinator for seven different member institutes of CMSM. 
Kristin Austin, LCSW-C, CCTP
Society of Jesus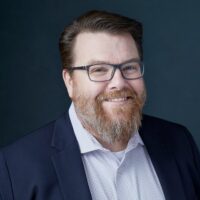 Michael Riley, MSW, MBA, LPC
MHR Advising
Breakout – Allegation Notification and Investigation
Riley began working with children who had experienced physical and sexual abuse in 1992 as a chaplain in a residential treatment center run by Catholic Charities of Fort Worth. This experience led him to abandon theological studies to first pursue pastoral counseling and ultimately to receive a master's in social work from Boston University. He practiced social work in the juvenile justice system as well as in psychiatric facilities for several years before returning to Catholic Charities in 2001 as Director of the St. Joseph's Trust – a public health initiative in conjunction with the Diocese of Fort Worth. In 2007, he began working with Praesidium, the leader in sexual abuse prevention where he conducted training, led investigations, and managed site visits with religious and social service agencies all around the world. He maintains a private therapy practice where he sees children and families impacted by physical and sexual abuse, neglect, violence, poverty, and substance use. He specialize in working with children who have experienced abuse as well as with perpetrators of physical and sexual abuse.
In addition to being a licensed professional counselor and a licensed private investigator, he has a master's in business administration from the University of Texas Arlington and has taught social work practice and policy at the university level.
Michael Riley, MSW, MBA, LPC
MHR Advising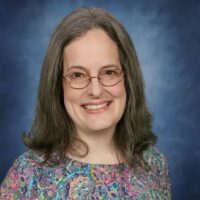 Amy Jill Strickland, JCL
Breakout – Canonical process
Amy Strickland is a graduate of the Dominican House of Studies in Washington, DC (M.A., Theology) and St. Paul University in Ottawa, Ontario (JCL). For more than two decades, she has worked with dioceses and religious communities relative to clergy misconduct issues. This springs from her presence as a canonist in the Archdiocese of Boston at the time of the "Spotlight" series in the Boston Globe, which led her to taking the lead in assisting the Archbishop in working with priests and deacons facing misconduct claims/admissions. Since that time, she has given presentations to groups on the subject throughout North America.
Amy Jill Strickland, JCL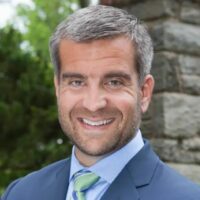 James Coupe, Psy. D.
Saint John Vianney Center, Clinical Director
Breakout – Boundaries
Dr. James Coupe serves as the Clinical Director at the Saint John Vianney Center where he oversees the evaluation and treatment programs. As a clinical psychologist, Dr. Coupe sees individuals in psychotherapy as well as conducts psychological evaluations as a member of the Saint John Vianney Center inter-disciplinary assessment team. He has been with the Saint John Vianney Center since 2007, previously serving as a psychologist for the addictions program.
Dr. Coupe holds a doctorate in Clinical Psychology from Widener University. Additionally, he holds three Master's Degrees: Master of Business Administration (MBA), Criminal Justice (MA), and Psychology (MA). He is an undergraduate alumnus of Moravian College. In addition to his private practice, he has previously been the clinical supervisor of a forensic residential program.
Dr. Coupe has presented at several professional conferences on topics including: helping psychotherapists manage their own reactions in clinical service; clinical treatment of forensic populations; assisting vicars in dealing with difficult clergy; and, personality disorders amongst the clergy. Additionally, he has engaged clergy groups in discussions about stress management and debriefings following traumatic events.
His clinical interests include: personality disorders, psychological testing, and emotional intelligence.
James Coupe, Psy. D.
Saint John Vianney Center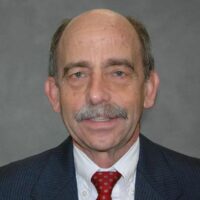 Tom Artz, PhD
Society of the Divine Word, Director of Child Protection
Breakout – The Role and Purview of Review Boards
Thomas Artz served in the provincial office for the Society of the Divine Word Chicago Province for 17 years. He retired in 2020 but continues as the Director of Child Protection. He has served on six Review Boards, attended 13 CMSM Safeguarding workshops and other training programs. He has made presentations on Review Boards at the 2020 and 2021 CMSM workshops. He served on the Praesidium committee that revised the accreditation standards in 2020. He is married and has two teenage sons.
Tom Artz, PhD
Society of the Divine Word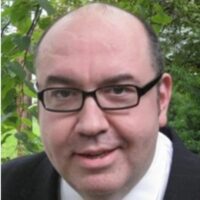 Paul Ashton, Psy.D., D.Min.
Breakout – Best Practices for Safety Plan Supervision
Dr. Ashton presents workshops, courses, retreats and training seminars in Catholic dioceses across the country and internationally. His professional ministry enfolds adult education and praxis, and has included several teaching, counseling and administrative positions in schools and parishes.  He also serves as a consultant to diocesan Bishops and religious community superiors.
His work in the area of child sexual abuse prevention and healing includes training facilitators, developing and implementing curricula and retreat programs, counseling, and support group facilitation development through the VIRTUS programs for over eighteen years. He is the author of numerous articles and educational support materials, a chapter on vulnerable persons in Towards Healing and Renewal published by Editions Dehoniane Bologna, and a book entitled Etched in Hope through ACTA Publications of Chicago.
He works with victims/survivors/thrivers of sexual abuse in the area of recovery and healing.  In addition, he works with priests/religious offenders whose ministry is restricted and living a life of prayer and penance.
Paul is the founder of OPEN HEARTS HIV/AIDS Ministry and has supervised support and bereavement groups for over 25 years. Dr. Ashton holds a B.A. in religious studies; an M.A. in clinical pastoral counseling; a D.Min. in counseling and marriage and family therapy and a Psy.D. in psychology. He lives and has a private practice in Boston and West Palm Beach.
Paul Ashton, Psy. D., D. Min.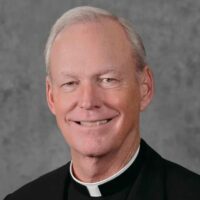 Very Rev. Dan Dorsey, GHM
Glenmary Home Missioners, President
Safeguarding Retreat Master
Fr. Dorsey is a member of the Glenmary Home Missioners, a Catholic mission society founded and headquartered in Cincinnati, Ohio.  Glenmary's mission is to serve the "forgotten areas" of the United States. 
He was ordained in 1978 and later served as pastor of two Glenmary missions in southeast Arkansas (Monticello and Warren) before coming to leadership in 1999 as vice president. After serving one term as vice president he was elected in 2003 to the first of two four-year terms as Glenmary's president. Fr. Dorsey has also served in Cincinnati as Glenmary's director of novices, and in Morehead, Ky., as associate pastor of a mission serving six rural counties. In 2019 he was once again elected President of Glenmary.
Fr. Dorsey originally graduated from Christian Brothers College in Memphis with a degree in accounting.  After joining Glenmary he studied at Catholic University in Washington, D.C. and received  a master of arts degree in theology.  He did further graduate studies and received a licentiate in sacred theology from the Gregorian University in Rome, Italy.
Very Rev. Dan Dorsey, GHM
Glenmary Home Missioners
We welcome inquiries from organizations that offer services and programs that meet members' needs. If you are interested, please send your information, including a link to your website and brief information about the services you provide, to Chris Pierno.