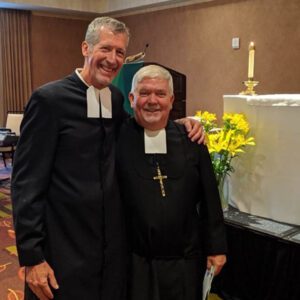 Brothers Think Tank
The Brothers Think Tank is a national representative group of Catholic religious brothers who belong to institutes, abbeys, and monasteries across the United States and representatives from the Conference of Major Superiors of Men, Religious Brothers Conference, National Religious Vocations Conference, and Religious Formation Conference.
The Think Tank is dedicated to addressing issues related to Brothers, encouraging promotion of this lay vocation for men, and sponsoring the annual Religious Brothers Day, held annually on May 1, the Feast of St. Joseph the Worker. The group meets twice annually, and is chaired by Br. Bill Boslet, OSF.
Learn more about brothers at religiousbrothers.org.