This week, Executive Director Fr. Frank Donio, SAC, participated in the meeting of conferences of religious from North America, Europe, and Australia. This meeting was organized by the Dicastery for Institutes of Consecrated Life and Societies of Apostolic Life of the Holy See. The purpose of this meeting was to share the findings from the language-specific meetings the Dicastery held in late 2022 and early 2023, especially around the areas of continuance and governance of institutes in fragile situations.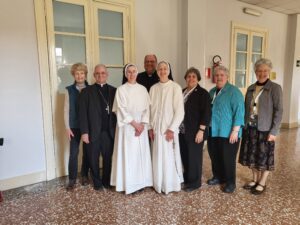 Representatives from USCCB, LCWR, CMSM, CMSWR, and the U.S. Conference of Secular Institutes.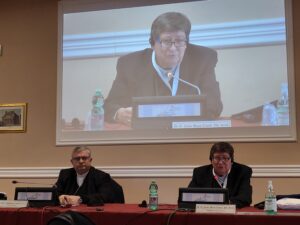 Cardinal Braz de Aviz and Archbishop Carballo.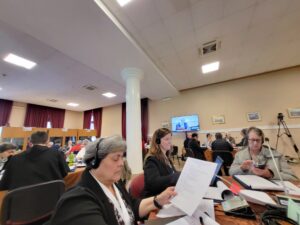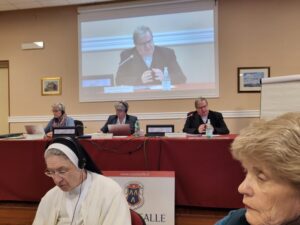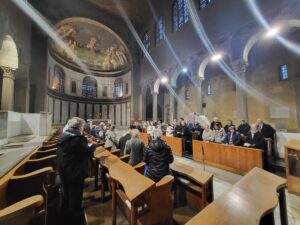 Vespers at Santa Sabina.