CMSM members are invited to submit names of male religious who have passed or are suffering with COVID-19. If the name is not public, a first name is fine, or you can submit a more general intention, such as, "Members of __ Province," if you prefer. Blessed Mother, Protector of Religious, pray for us.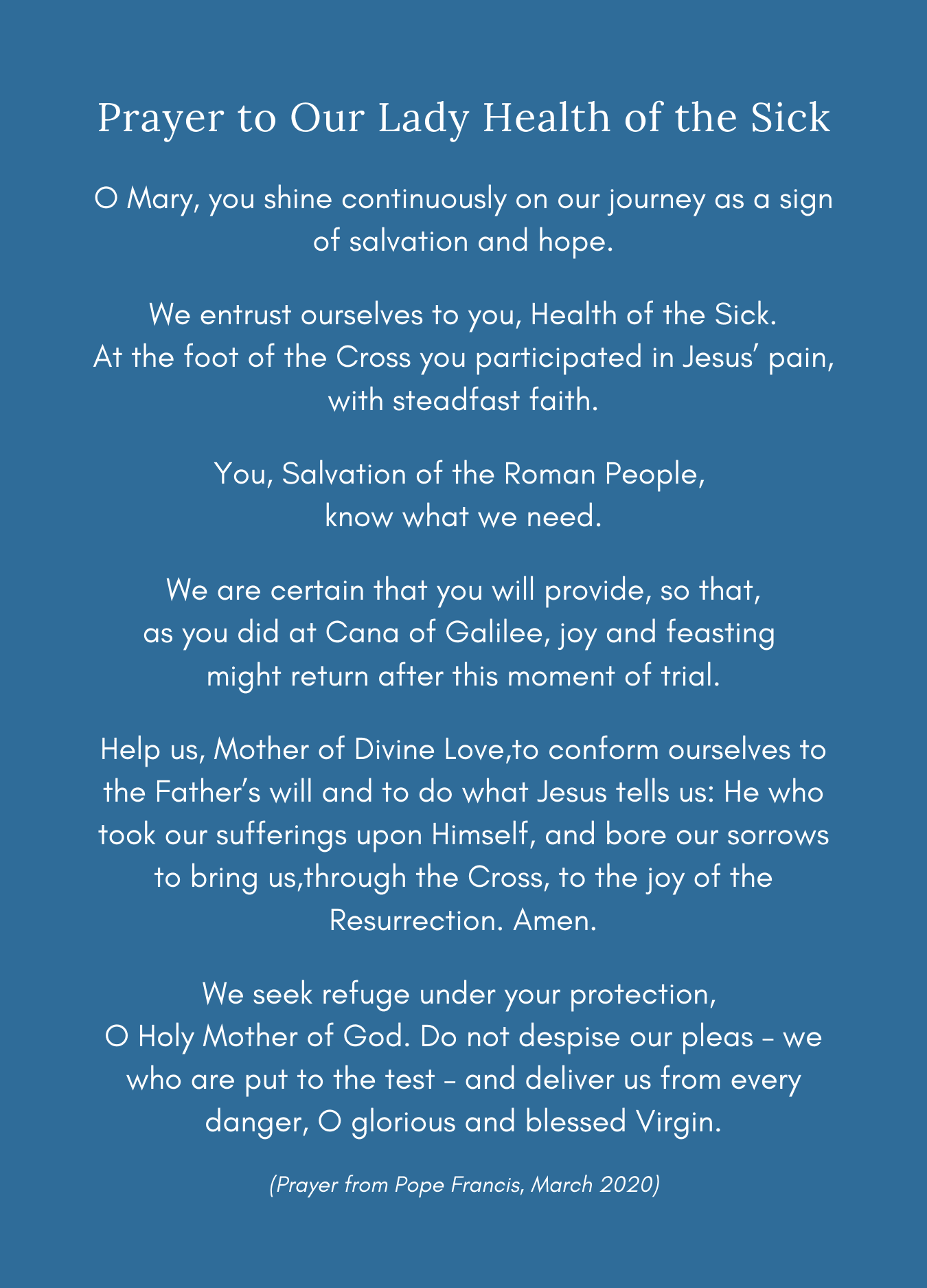 Please pray for these Religious, and all who have or are suffering from COVID-19.
Deceased are denoted by a + before the name.
+ Most Reverend Emilio S. Allué, SDB
+ Br. Robert Andrews, FMS
+ Fr. Vincent D. Bui, PSS
+ Fr. Rich Colgan, CSP
+ Fr. Gerald Dolan, OFM
+ Br. John Sebastian Laird-Hammond, OFM
+ Fr. Frank Martin Hull, SSJ
+ Fr. Arcangelo Manzi, O. de M.
+ Fr. Joseph John McKinley, SSJ
Fr. Mario Rodriguez, MSpS
Fr. Roberto Saldivar, MSpS
+ Fr. Francisco Valdovinos,  ST
Dominican Fathers
+ Maryknoll Fathers and Brothers
+ Redemptorist Fathers
+ Society of Jesus (deceased/ill)
Monks of Subiaco Abbey
Icon: © 2020, Conference of Major Superiors of Men. Artist: Vivian Imbruglia